Digital Literacy Made Easy
The new Professor Garfield website will help teachers and students to improve digital literacy skills in three ways:
PLAY: Students will be able to engage with Professor Garfield learning games.
CREATE: Students will be able to create new content that allows them to learn and practice digital literacy skills.
ACHIEVE: Students earn badges and prizes on their journey to becomming digital literacy masters.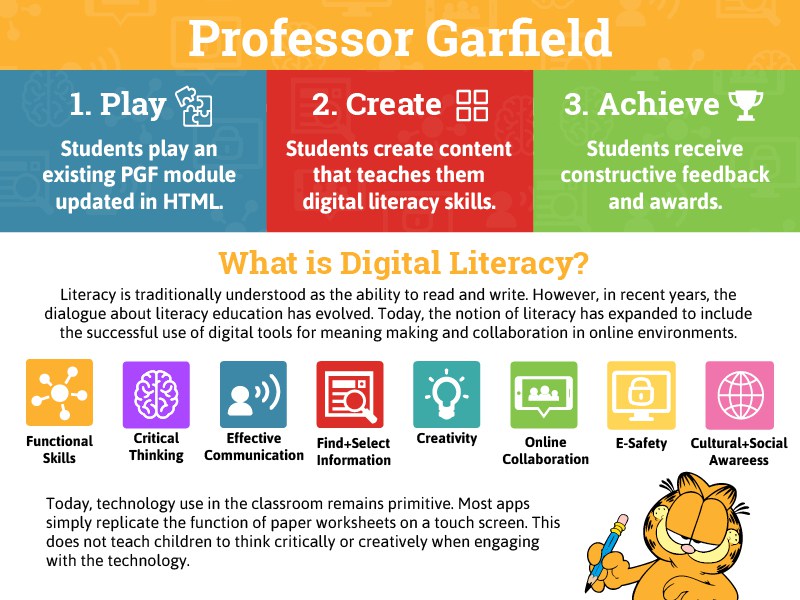 To be digitally literate empowers students to use digital tools – such as online learning environments, software, hardware, etc. – for critical thinking and problem solving
Preparing 21st Century Students
Fostering Digital Literacy
Our digital literacy curriculum is based on a framework that includes eight key components that serve as a foundation for digitally literate students. To be digitally literate, students must possess skills in the following areas: functional meaning making, effective online communication, digital collaboration, critical thinking about technology use, digital creativity, finding and selecting information online, cultural and social understanding related to technology, and e-safety.
Click here to download a poster that defines the eight components of Digital Literacy.